Southeastern Critical Care Summit Program
Schedule of Events for 2017
---
Dr. Jesus Villar will lecture on The Evolution of Lung Protective Ventilation in ARDS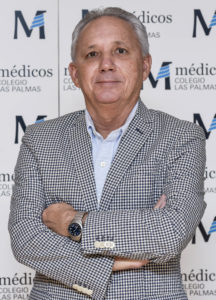 Dr. Jesus Villar is Group Chief of the Center for Biomedical Research in Respiratory Diseases in Madrid and Senior Scientist of the Research Unit at the Hospital Universitario Dr. Negrin in Las Palmas, Spain.  He is the Coordinator of the Multidisciplinary Organ Dysfunction Evaluation Research Network (MODERN) in the Canary Islands, where he resides. Dr. Villar received his medical degree from the University of La Laguna in the Canary Islands, followed by a masters degree for work on meningococcal sepsis and a PhD in Critical Care Medicine from the University of La Laguna.  He has been a research fellow and associate scientist at the University of Toronto, and Professor at Mercer University in Macon, Georgia.  Over three decades, Dr. Villar has been an international leader in understanding the acute respiratory distress syndrome (ARDS) and its most common causes.  He has contributed seminal articles on the incidence of ARDS, the role of shock as a cause of ARDS, and demonstrated methods for improving care of these patients with strategies ranging from lung protective mechanical ventilation to the application of systemic hypothermia. His research has spanned from animal studies and basic science discoveries of genetic determinants of ARDS to clinical and epidemiological studies that propose a new classification for ARDS.  Overall, Dr. Villar has authored more than 200 publications in international scientific journals and he has been funded by the National Research Agency of the Spanish Government since 1994.
Dr. E. Wesley Ely will lecture on Liberation from the ICU: the ABCDEF Bundle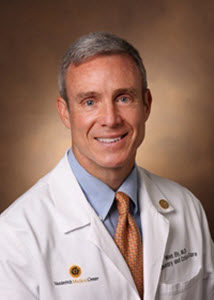 Dr. Wes Ely completed his undergraduate and medical school at Tulane University, where he was elected to the Alpha Omega Alpha medical honors society. Dr. Ely is currently Professor of medicine at Vanderbilt University School of Medicine with subspecialty training in Pulmonary and Critical Care Medicine. Dr. Ely's research has focused on improving the care and outcomes of critically ill patients with ICU-acquired brain disease (manifested acutely as delirium and chronically as long-term cognitive impairment), particularly those with sepsis, respiratory failure and the geriatric population. He has built the ICU Delirium and Cognitive Impairment Study Group, amassing several thousand patients into cohort studies and randomized trials that were used to build the methodology for ICU acquired brain disease research. His team developed the primary tool (CAM-ICU, translated into >25 languages) by which delirium and health-related quality of life outcomes are measured in ICU-based trials and clinically at the bedside in ICU's worldwide. Dr. Ely has been continuously federally funded for two decades and he has over 250 peer-reviewed publications and over 50 published book chapters and editorials, and he serves as the Associate Director for the VA Tennessee Valley Geriatric Research and Education Clinical Center and in 2006 was elected to the prestigious American Society of Clinical Investigation. More information about Dr. Ely is available here.
---
Day 1 – Thursday, May 4, 2017
7:30 – 8:00     Continental breakfast
8:00 – 8:10     Welcome and Introduction from the Co-Chairs
8:10 – 9:20     First morning session
Lessons from a critical care survivor (R. Waldrop)
Surviving Sepsis 3 – Merging SSC and new Sepsis-3 (M. Still)
Vasopressors: what's hot, what's not, and what's next (M. Rabinovich)
9:20 – 9:30       Morning break and poster exhibit
9:30 – 10:40     Second morning session
Sepsis-3 Turns 1 – Updates and Controversies (G. Martin)
Weaning mechanical ventilation: does mode matter (B. Bray)
Update on sedation: sleep favors the prepared mind (S. Campbell)
10:40 – 11:00     Second break and poster viewing
11:00 – 12:00     Day 1 Plenary lecture
The Evolution of Lung Protective Ventilation in ARDS (Prof. Jesus Villar, Canary Islands)
12:00 – 1:00      Lunch
1:00 – 2:10         First afternoon session
Antibiotic stewardship in the ICU (S. Kandiah)
Update on feeding the critically ill (A. Depriest)
Ketamine for sedation in the ICU: a one-man debate (P. Kandiah)
2:10-2:20          First afternoon break
2:20-3:30          Second afternoon session
Fancy Footsteps: Palliative care in the ICU (T. Quest)
Avoiding intubation: Role of NIV and high-flow nasal cannula (W. Bender)
What next: the post-intensive care syndrome (A. Truong)
3:30 – 3:40       Second afternoon break
3:40 – 4:40       Expert Roundtable Discussion
Current approach to massive and sub-massive PE
4:40 – 5:00      Wrap-up and raffle drawing
Day 2 – Friday, May 5, 2017
7:30 – 8:00      Continental breakfast and exhibit hall
8:00 – 8:10     Welcome and introduction
8:10 – 9:10      First morning session
Minimal to maximal hemodynamic monitoring (B. McLean)
Steroids for community acquired pneumonia??? (O. Ioachimescu)
Controversies in fluid choices for resuscitation (M. Connor)
Introducing precision in AKI prevention in surgical ICU (A. Bihorac)
9:10 – 9:30 First morning break and exhibit hall
9:30 – 10:30 Second morning session
Year-in-review: Medical Critical Care (M. Luthra)
Year-in-review: Surgical & Burn Critical Care (R. Williams)
Year-in-review: Neurological Critical Care (J. Ratcliff)
10:30 – 11:00 Break
11:00 – 12:00 Day 2 Plenary lecture
Liberation from the ICU: the ABCDEF Bundle (Professor Wes Ely, Vanderbilt University)
12:00 – 1:00 Lunch
1:00 – 2:00 Breakout session # 1
Basic / Advanced mechanical ventilation (Esper, Bray)
ICU ultrasonography (Mehta, Green, Hunt)
ECMO / Mechanical circulatory support (Blum, Raikhelkar)
Hemodynamic monitoring (Fisher, Still, McLean)
Continuous renal replacement therapy (Connor, Bihorac)
Targeted temperature management (Hall)
ICU delirium and post-ICU cognitive dysfunction (Ely, Holder)
2:00 – 2:20 Break and exhibit hall
   —
2:20 – 3:20 Breakout session #2
3:20 – 3:30 Break
   —
3:30 – 4:30 Breakout session #3
   —
4:30 – 4:40 Wrap-up and raffle drawing
---
Summit Organizing Committee
Micah Fisher, MD
Assistant Professor, Pulmonary and Critical Care
Section Chief, Emory University Hospital
Jenny Han, MD, MSc
Assistant Professor, Pulmonary and Critical Care
Emory University School of Medicine
Associate Director, Stepdown ICU, Grady Memorial Hospital
Gabriel Najarro, MMSc, PA-C
Lead Affiliate Provider
Cardiac Critical Care Unit
Emory Healthcare
Mary D. Still, MSN, APRN
Clinical Nurse Specialist Critical Care, Surgical ICU
Emory University Hospital
Greg Martin, MD, MSc
Professor, Pulmonary and Critical Care
Associate Division Director for Critical Care, Emory University
Section Chief, Grady Memorial Hospital
Ashish Mehta, MD, MSc
Assistant Professor, Pulmonary and Critical Care
Emory University School of Medicine
Medical Director, MICU, Atlanta VA Medical Center
Marina Rabinovich, PharmD, BCPS
Critical Care Clinical Pharmacist Specialist
Grady Health System
President, SCCM Southeast Chapter
Adam Webb, MD
Assistant Professor of Neurology and Neurosurgery
Emory School of Medicine
Medical Director, Neuroscience ICU, Grady Memorial Hospital
---
Critical care is one of the most resource-intensive areas in U.S. healthcare and one where the quality of healthcare delivery varies significantly despite substantial medical advances in the past decade. This symposium will provide targeted education for common critical care conditions and procedures to multi-professional healthcare stakeholders. This program uses interactive and case-based lectures from stakeholders at all levels (administration, physicians, mid-level providers as well as nursing and respiratory therapy personnel), as well as hands-on teaching in breakout sessions. Topics of particular importance (i.e. prevalence in critical care) or controversy will involve roundtable discussion with stakeholders and/or break-out sessions; these topics will also be utilized for small-group discussions, teaching and procedural education.   At the conclusion of this program, the participant will be able to:
Accurately describe and summarize the most recent evidence based medical care guidelines and practice standards for common critical care conditions.
Describe recent therapeutic advances in the field of critical care medicine which may directly impact optimal patient-centered care.
Develop strategies to standardize and harmonize the application of evidence across the spectrum of critical care providers and clinical conditions.
Use methods and implementation strategies that can be applied in your institution to ensure the application of patient-centered care according to evidence-based guidelines.
Apply practical hands-on education in the management of common critical conditions and the conduct of common critical care procedures.
This course is intended for critical care physicians, medical directors, nurses and clinical nurse specialists, critical care pharmacists, nurse managers, respiratory therapists, dieticians, rehabilitation specialists and NP and PA providers.  This activity has been planned and implemented in accordance with the accreditation requirements of the Accreditation Council for Continuing Medical Education through the joint providership of the Ochsner Clinic Foundation and the Southeastern Critical Care Summit. The Ochsner Clinic Foundation is accredited by the ACCME to provide continuing medical education for physicians and the Ochsner Clinic Foundation has designated the 2017 live activity for a maximum of 13.5 AMA PRA Category 1 Credits.™  Physicians should claim only the credit commensurate with the extent of their participation in the activity.  The Critical Care Summit is also planned to award contact hours by the American Nurses Credentialing Center (ANCC), the Accreditation Council for Pharmacy Education and the American Association for Respiratory Care.
Click here to watch lectures from prior Critical Care Summits!
Please check back often for additional information, follow us on Twitter using @SummitCritCare and#CCS17, see prior talks and plenary lectures on our Youtube Channel, like us on Facebook, or contact us for updates about Summit 2017 registration!
Disclosure
The Ochsner Clinic Foundation relies upon invited speakers at all sponsored continuing medical education activities to provide information objectively and free from bias of conflict of interest.  In accordance with ACCME and institutional guidelines pertaining to potential conflicts of interest, the faculty for this continuing medical education activity has been asked to complete faculty disclosure forms.  In the event that some invited speakers indicate that they have a relationship which, in the context of the subject of their invited presentation, could be perceived as a potential conflict of interest, their materials have been peer reviewed in order to ensure that their presentations are free of commercial bias.